These groups provide opportunities to discover more about the Eastside and Seattle arts and culture and to discover more about ourselves!.
Because of the variety of offerings, there is sure to be something that interests you. New members are always welcome and may join any time during the year. CONTACT US to find out more about these groups!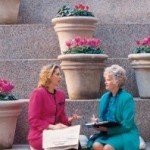 Explorers
This group usually meets once a month to tour interesting venues in the Eastside/Seattle area. Following the tour, the group meets for a no-host lunch at a restaurant in the tour area.
Because of the uncertainly around group meetings, Explorers will make plans for future outings in the fall of 2021.
---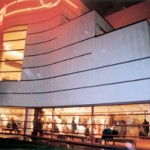 Seattle Repertory Theater Group
This group meets at 11:30 in Bellevue to go to lunch and a play. We attend the 2:00 PM Matinee Series at the Seattle Repertory Theatre. A number of us purchase season tickets, but you can also join us for individual plays. There is only one Wednesday matinee series. Purchase your own ticket at the Rep box office by phoning 206-443-2222. Call to let us know you want to attend. See the information in the newsletter each month.