These groups offer possibilities for trying new recipes, foods and cuisines, discovering new restaurants, learning more about wine, while enjoying the company of other members.
Because of the variety of offerings, there is sure to be something that appeals to you. New members are always welcome and may join any time during the year.  CONTACT US to find out more about these groups!
Mid-Week Pick-Up Potluck

This group meets on the third Wednesday most months from 6-9 PM. Each month a new hostess prepares the main dish and guests bring the rest of the meal. Potlucks are open to all AAUW members, the only limitation being the number the hostess can accommodate. Contact information is in the monthly newsletter, and a sign-up sheet is available at branch meetings
SIP (Socializing, Interacting, Partying)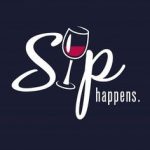 This group brings together members for a social hour.  It meets on the first Tuesday of each month for Happy Hour (usually 4:00 – 6:00) at a venue arranged by one of the members.  The event is open to all members, the more the merrier!
Wine-tasting Groups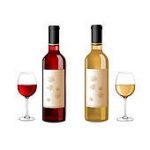 These groups have been very popular with the membership. The two groups currently active meet monthly on a Friday evening. These groups are at capacity. The Interest Group Chair would help to organize a third Wine-tasting Group if there is interest.