Equity for women and girls ―in education, employment, and society― that's what AAUW is all about. Joining the Lake Washington Branch of AAUW makes you part of a powerful network dedicated to action and support. As part of a strong women's organization, you will support a foundation that awards millions of dollars globally to outstanding women for education and research.
If you join our branch, you will also become part of a community of friends who like to have fun and explore all aspects of life, from travel to health issues to science and international affairs.
Find out more about Lake Washington Branch activities: visit a monthly meeting or contact us for more information about our programs, interests groups, and events. Become a member and explore all the opportunities our group has to offer.
See you at our upcoming meetings as listed on the Meetings Page!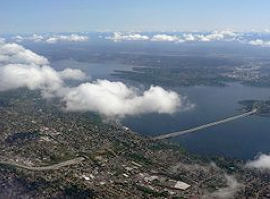 Lake Washington Branch Mission Statement
With education as the cornerstone, the Lake Washington Branch fosters personal growth and friendships that empower members to impact the community and achieve equity for women and girls.
AAUW's Mission
AAUW advances equity for women and girls through advocacy, education, philanthropy, and research.
AAUW's Value Promise
By joining AAUW, you belong to a community that breaks through educational and economic barriers so that all women and girls have a fair chance.