Lake Washington Branch is located on the Eastside of Lake Washington. Our members live in the neighboring communities of Bellevue, Mercer Island, Issaquah, Sammamish, Seattle, Redmond, Newcastle and Kirkland. We come together to further the values and goals of AAAUW, particularly educational and economic equity for women and girls.
Our branch meetings the second Wednesday each month between September and May keep members up-to-date on branch activities and feature presentations from local entrepreneurs, scholars and scientists, and other leaders in their fields. Our many interest groups offer diverse ways to educate ourselves, contribute to stimulating discussions, or enjoy an entertaining event together.
We will celebrate the centennial of women's suffrage in 2020 with two special programs focusing on the historical fight for the right to vote and the challenges to fair representation existing today.
The branch annually supports the following major projects:
Tech Trek. This AAUW-affiliated one-week summer camp experience for girls entering 8th grade in the Fall immerses campers in activities involving math, science, technology and engineering. In 2020 we aim to send 4-6 students to camp at Pacific Lutheran University in Tacoma.
National Conference for College Women Student Leaders (NCCWSL).  Traditionally we have sponsored two Bellevue College students to this major conference in Washington, DC.  NCCWSL strives to help carefully selected college women leaders reach their fullest potential in today's economic, political, and educational environments, the areas that they most likely will face as new job applicants.
AAUW Funds.  The branch contributes each year to this national philanthropy that gives nearly $4 million annually to support women scholars and community projects that benefit women and girls. AAUW fellowships and grants support women in diverse fields of study, including awards specifically for women who are reentering the workforce, pursuing fields where they are underrepresented, or are international students.
We invite you to attend a meeting to learn about us and AAUW. You will be warmly welcomed.
Margaret Laliberte, LWB President 2019-2021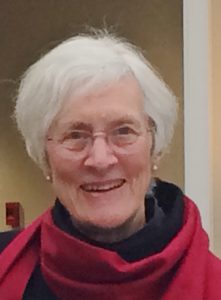 If you would like more information about our branch, please contact us via email at lwb.aauw@yahoo.com
---
American Association of University Women (AAUW), is a national organization that advances equity for women and girls through advocacy, education, research and philanthropy.  Along the way, we make new friends and pursue common interests. Membership in LWB is open to all graduates who hold an associate (or equivalent) or higher degree from an accredited college or university. In principle and practice, AAUW values and seeks a diverse membership. There shall be no barriers to full participation in this organization on the basis of gender, race, creed, age, sexual orientation, national origin, disability or class.
If you are interested in this important work and want to meet like-minded people, we invite you to join us. Click here for a membership form.