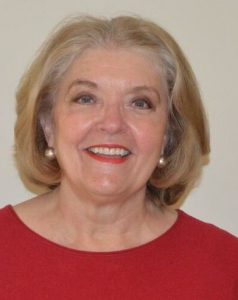 Lake Washington Branch is located on the Eastside of Lake Washington with Seattle to the west. Our members live in the neighboring communities of Bellevue, Mercer Island, Issaquah, Sammamish, Seattle, Newcastle and Kirkland.
We are a group of women who enjoy belonging to AAUW, and we have many interest groups that serve to provide fellowship, education and just plain fun.  We love having new members, and we would love to have YOU!
We enjoy participating in many ways during the year, September through May, to further the mission of AAUW. 
Our monthly meetings include branch updates and a program provided by local women entrepreneurs, authors, and leaders.
In December, we have a lovely Holiday Brunch that sets the spirit!
We participate in Lobby Day in Olympia each January, meeting the Washington State legislators from our districts.
We encourage and financially support our branch leaders to attend State AAUW meetings as well as the National AAUW conventions.
Our major project for the past 30 years has been putting on Expanding Your Horizons, a STEM career conference for high school girls, serving about 600 girls from all around the area, and held at Bellevue College.
In the last few years, we have funded several rising 8th grade girls from the Bellevue School System to attend Tech Trek, a week-long STEM camp at Pacific Lutheran University
We have also sponsored two Bellevue College women through AAUW Funds to the National Conference for College Women Student Leaders (NCCWSL) in Washington, DC.
Attend a meeting to learn about us and AAUW. You will be warmly welcomed, I promise! And, we will actively help you find your place with us!
Susie Johnson, LWB President 2017-2019
---
If you believe in our mission and want intellectual stimulation plus friendships, this is the group to join!  The mission of Lake Washington Branch: "With education as the cornerstone, the Lake Washington Branch fosters personal growth and friendships that empower members to impact the community and achieve equity for women and girls."
Membership in LWB is open to all graduates who hold an associate (or equivalent) or higher degree from an accredited college or university. In principle and practice, AAUW values and seeks a diverse membership. There shall be no barriers to full participation in this organization on the basis of gender, race, creed, age, sexual orientation, national origin, disability or class.
American Association of University Women (AAUW), is a national organization that advances equity for women and girls through advocacy, education, research and philanthropy.  Along the way, we make new friends and pursue common interests. If you are interested in this important work and want to meet like-minded people, we invite you to join us. Click here for a membership application.
AAUW Lake Washington Priority Projects
Expanding Your Horizons (EYH)
EYH is a half-day conference for high school girls held at Bellevue College.  The participants choose three hands-on workshops presented by women who have careers in areas based on science, technology, engineering and math (STEM).
AAUW Funds
Every year, AAUW provides nearly $4 million to support women scholars and community projects that benefit women and girls. AAUW fellowships and grants support women in diverse fields of study, including awards specifically for women who are reentering the workforce, pursuing fields where they're under represented, international students, and more. AAUW fellowships and grants have benefited women since 1888.
Tech Trek is a nationally supported AAUW program for rising 8th grade girls to pursue science, technology and math at a week-long residential camp on a college campus.